Thursday, 9th June
Temperature:
7am - 62F, 11.30am - 88F
Weather Conditions:
Overnight - Rain, AM - Sunny with some cloud cover
I seem to be having a bit of a bug infestation! First of all it was the Aphids, which I seem to have got under control by spraying the plants with soapy water. NOW, I have these mottled brown bugs that look a bit like a Rose-thorn, they are about an 1/8 - 1/4 inch long and have wings. I have no idea what they are and whether they do any serious damage, hopefully I'll find some answers
A couple of things are blooming for me though.....
Perennial Baby's Breath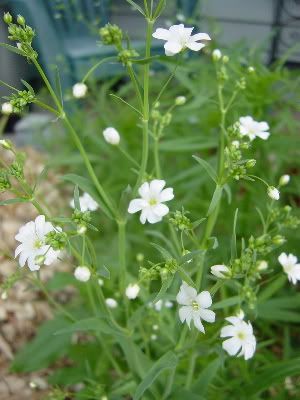 Snowmound Spirea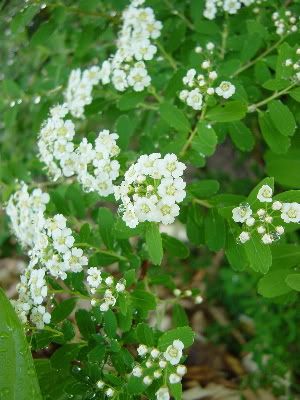 The neighbours Rose bush is hanging over the fence in the back garden and is also blooming, I hope it continues to bloom all season as its very pretty and looks great hanging over like that