Saturday, July 16th
Temperature:
??
Weather Conditions:
Overcast and Humid
We've had LOADS of rain recently which is quite surprising since almost every other gardener I speak to seems to be in the middle of a drought, I guess I should thank the rain God or something! I am thankful for it though as this is my first season in these gardens and I have had encouragement watching things bloom, I'm not sure I could have coped seeing all my plants under stress in their very first year!
I have had some nice blooms recently though including the Garden Phlox & Purple Coneflowers which I dug from my neighbours garden, Marigolds, Black Eyed Susan's & Mexican Hats. A walk through my gardens today has reveal a few more things that are blooming or that are on the cusp, like my "red" (!) Hollyhocks and Purple Liatris (Gayfeather), Hosta & Catnip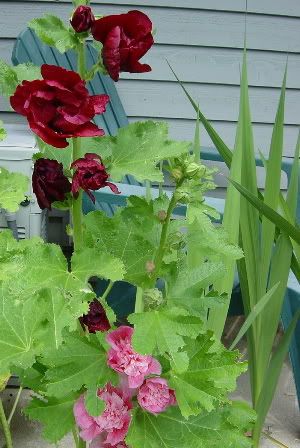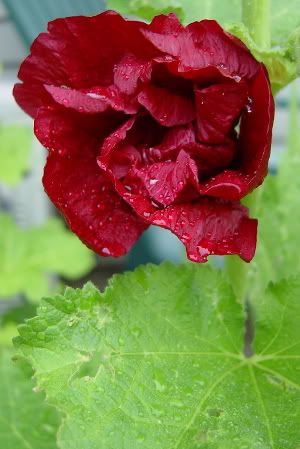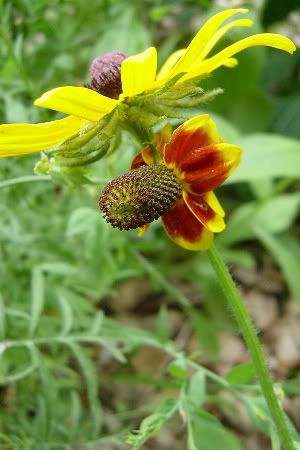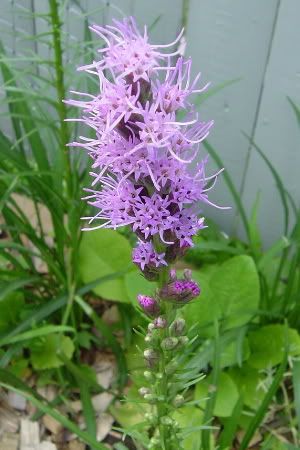 My little purple Butterfly Bush that I brought at Walmart back in March has gotten quite a bit bigger and is actually about to put out small blooms, which I didn't think would happen this year. I brought it as a short stick with a couple of leaves on it and the whole thing looked rather unimpressive, four months later it has grown a lot although it is still relatively small compared to what it will end up looking like. I am really enjoying watching this plant grow, it feels like my own baby!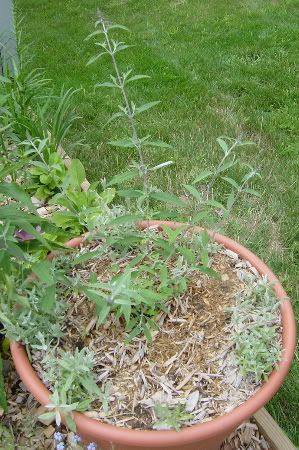 I am also getting excited because I have noticed a few buds starting to appear on a few of my other plants, most notably my "Don Juan" Climbing Rose which I brought at Walmart (looking half dead I might add!) for the grand old price of $3.50!!! I am actually AMAZED to see buds on this little shrub since I didn't expect any until next year at the very earliest, I might actually get a bloom or few out of it this year?!

I also have a number of Asiatic / Oriental Lily's that are about to burst open in bloom and its a race to see which one will be first! My money is on the one named "Caravan" although the "Silk Road" Lily in the back garden is giving it a run for its money! I can't wait to see and smell them when they are finally blooming. My "Casa Blanca" Lily's are a little disappointing in this there first year one hasn't developed a bud and another has been eaten by one of the wild Rabbits or Deer. I have one left in my big giant blue container so I'm hoping that at least that one blooms. The other Lily which was part of that Wayside Gardens collection is the "Formosa" Lily which is reported to grow to almost 10ft!!! Well mine is no where near this size but then this is only its first year so I have high hopes for it in the future

Lastly, I am also starting to get flowers buds on my Naturiums, Wild Rose and Sweetpea

For some reason the Mosquito's have started to come out in force over the past week or so as I now have so many bites on me I look like one huge bump! I don't know what happened, two weeks ago you would have one land on you from time to time but this past week if I step outside I just get swarmed by them!!! It must be all the rain and moisture (humidity) we have around at the moment, a new batch of larvae must have hatched